All Products

Uncategorized

Accessories

Bottoms

Decor

Designs

Footwear

Men's

Puzzles

Tops

Women's

Back

Blankets

Pillowcases

Tapestries / Banners / Flags

Mousepads

Mats / Rugs

Towels / Cloths / Rags

Art Prints

Bath Mats

Silicone Placement Mats

Welcome Mats

Rugs

Framed Prints

Canvas Prints

Posters

Back

Hats

Belts / Straps

Cloaks / Robes / Capes

Arm Warmers / Covers

Tote Bags

Duffel Bags

Drawstring Bags

Other

Bags & Backpacks

Headbands

Hair Scrunchies

Hoods

Beanies

Fanny Packs

Waist Straps

Belts

Masks

Scarves

Pendants

Bandanas

Bracelets

Aprons

Laptop Cases

iPhone Cases

Samsung Cases

Hair Scrunchies

Neck Gaiter

Bandanas

Pins

Back

Women's Tops

Women's Bottoms

Dresses / Skirts

Leggings

Shorts

Crop Tops

Sports Bras

Bikinis

Women's Longsleeve

Women's Short Sleeves

Women's Tank Tops

Crop Top Hoodies

Back

Boxes on Boxes

Creating Consciousness

Invasion Situation

Stairs in Pairs

MMM

Home Sweet Honeywoah

Back

Women's Longsleeve

Women's Short Sleeves

Women's Tank Tops

Crop Top Hoodies

Back

Fanny Packs

Waist Straps

Belts

Back

Framed Prints

Canvas Prints

Posters

Back

Masks

Scarves

Pendants

Bandanas

Bracelets

Aprons

Laptop Cases

iPhone Cases

Samsung Cases

Hair Scrunchies

Neck Gaiter

Bandanas

Pins

Back

Men's Tops

Men's Bottoms

Men's Short Sleeves

Men's Tank Tops

Men's Longsleeve

Bathing Suits

Joggers

Back

Men's Short Sleeves

Men's Tank Tops

Men's Longsleeve
All Products

Uncategorized

Accessories

Bottoms

Decor

Designs

Footwear

Men's

Puzzles

Tops

Women's

Back

Blankets

Pillowcases

Tapestries / Banners / Flags

Mousepads

Mats / Rugs

Towels / Cloths / Rags

Art Prints

Bath Mats

Silicone Placement Mats

Welcome Mats

Rugs

Framed Prints

Canvas Prints

Posters

Back

Hats

Belts / Straps

Cloaks / Robes / Capes

Arm Warmers / Covers

Tote Bags

Duffel Bags

Drawstring Bags

Other

Bags & Backpacks

Headbands

Hair Scrunchies

Hoods

Beanies

Fanny Packs

Waist Straps

Belts

Masks

Scarves

Pendants

Bandanas

Bracelets

Aprons

Laptop Cases

iPhone Cases

Samsung Cases

Hair Scrunchies

Neck Gaiter

Bandanas

Pins

Back

Women's Tops

Women's Bottoms

Dresses / Skirts

Leggings

Shorts

Crop Tops

Sports Bras

Bikinis

Women's Longsleeve

Women's Short Sleeves

Women's Tank Tops

Crop Top Hoodies

Back

Boxes on Boxes

Creating Consciousness

Invasion Situation

Stairs in Pairs

MMM

Home Sweet Honeywoah

Back

Women's Longsleeve

Women's Short Sleeves

Women's Tank Tops

Crop Top Hoodies

Back

Fanny Packs

Waist Straps

Belts

Back

Framed Prints

Canvas Prints

Posters

Back

Masks

Scarves

Pendants

Bandanas

Bracelets

Aprons

Laptop Cases

iPhone Cases

Samsung Cases

Hair Scrunchies

Neck Gaiter

Bandanas

Pins

Back

Men's Tops

Men's Bottoms

Men's Short Sleeves

Men's Tank Tops

Men's Longsleeve

Bathing Suits

Joggers

Back

Men's Short Sleeves

Men's Tank Tops

Men's Longsleeve
We Accept Crypto
We accept (select) Cryptocurrencies, Partial Payments,  Google Pay, Stripe, Square, Cash.App, Venmo, PayPal, and of course; Credit & Debit.
Superb Customer Service
Our customer service specialists are trained to help you from start to finish, let us know how we can assist you!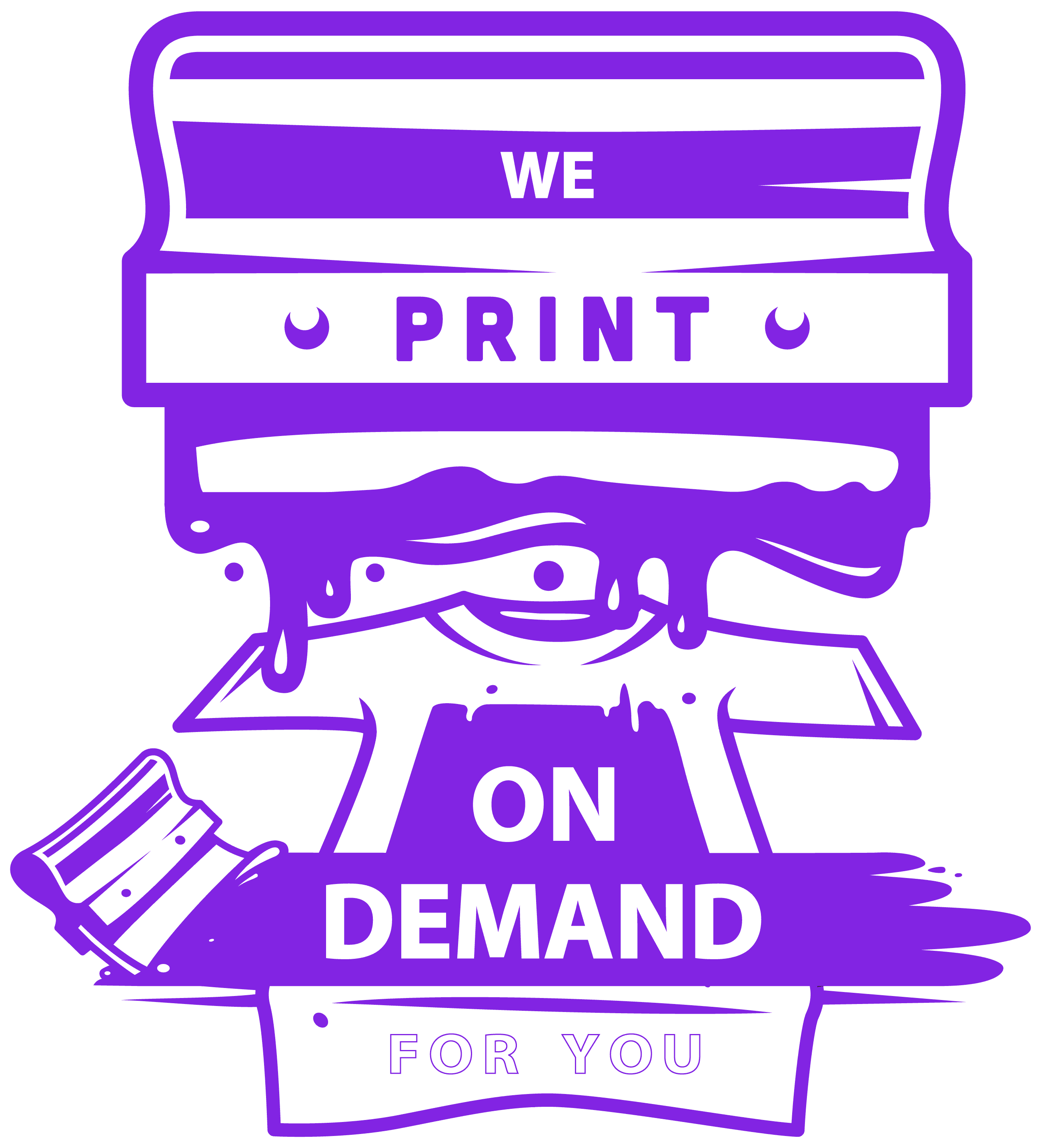 From the moment you finalize an order…
To the moment that package arrives at your door…
Takes about 3-14 days. (on average)
It all depends on your order,
….and, of course, the location of our manufacturers.
(NOTE: Holidays can cause delays)
Become A Contributor
We're always looking for artists to collaborate and work with!
Do you have a bunch of art just lying around? Don't know what to do with it?
Turn it into a passive income with our contributor program!
We Sponsor:
OTP
...and
NBCF
...and
MAPS